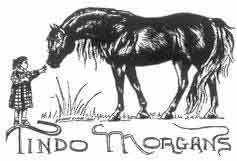 ACHIEVEMENTS
* Countless Hi-Point Award wins at Open Shows!
* Best Preliminary Cones - Miracle Farm Combined Driving Event 2001
* Best Cones - Pine Hill Combined Driving Event 1998
* Winner of many different classes in open and "A" rated shows including:
Justin Morgan Standard
Sport Horse Suitability
Driving Cones
Mounted Games
* Winner of Training Single Pony at 1999 Rowlett Creek CDE, Pine Hill CDE and 1999 Lone Star Challenge

* Clarendon is siring Grand Champions!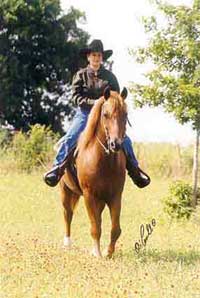 Photo by Pam O'Connell
Clarendon of Quietude
May 30, 1989
(Criterion x Royalton Peggy Moro)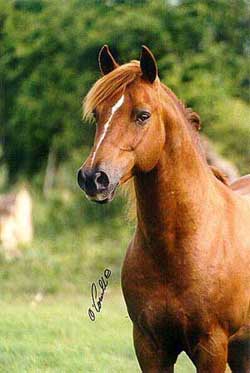 Photo by Pam O'Connell

View Pedigree
Clarendon of Quietude, a rich chestnut Morgan stallion of impeccable old Morgan breeding, comes by his classic Morgan look and bold, pure trot naturally, through his clean-blooded Sherman-through-Daniel Lambert sire line. His dam is the grand Lippitt/Woodbury mare, Royalton Peggy Moro (Lippitt Ashbrook Moro x Royalton Lida Rose). Clarendon is a true gentleman and a sheer delight for the entire family.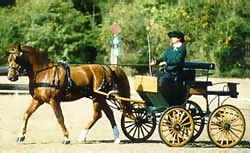 Photo by Stine Photography